Do you know what is
NITIZEN
?
Here, this is the simple way for you to understand:
It is a term to describe those who live, work and spend time on internet.
So, what is
NETIQUETTE?
Yes, you sexy and you know it, haha! It is:
Net
+
Etiquette
=
Netiquette
Netiquette refers to etiquette on the Internet. It is more to guidelines for posting messages to online services. When surfing the Internet, one should not simply forget that the nitizen is a real people in the real world; They have feelings. Respect others, and others will respect you as well :)
Do's & Dont's in the Internet
If there is
Do's
&
Dont's
in the real world, so do in the Internet. Here is some example of the netiquette guidelines.
Check This Out!
1. DO NOT CAPITALISE THE WORD
2. THINK BEFORE POSTING
3. REPRESENT YOURSELF WELL
4. KEEP PERSONAL INFORMATION PRIVATE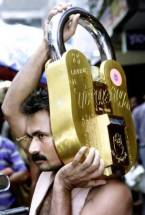 Security on the Internet
Internet can be accessed by many people, but bear in mind that not all people have good intention. The bad intention is involving crime such as hacking other users to collect information such as bank accounts by sending destructive software or virus. There are some example of Internet security threats such as:
"

So, how to avoid these threats?

"
Internet user can set passwords, change of file permissions and back up computer's data. Apart of that, install an anti-virus software (Or more if you want). here is some example of popular anti-virus that are being used worldwide:
Anti-virus software scans files or your computer's memory for certain patterns that may indicate an infection